FBA Fulfillment by Amazon Sales Update # 1 – Overview of Account History & Sales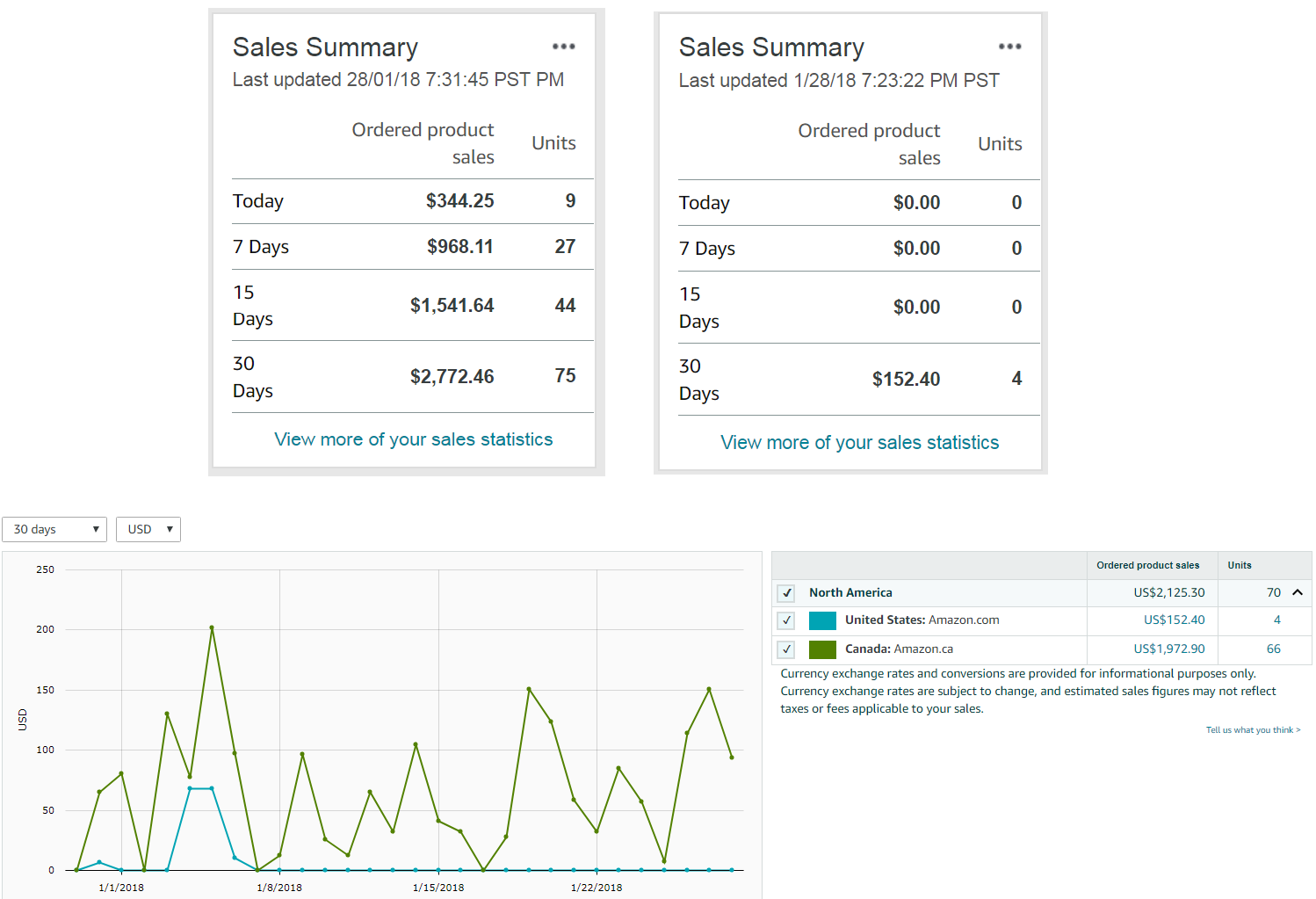 Hello everyone,
Over the last year I've decided to spend some time and play around different ways in which I could make money online and work from home. My dream has always been to be able to live my life earning money in some kind of an automated way. I basically wanted to invest time upfront and have income generated as a result on ongoing basis. One of the big "trends" over the last few years has been FBA or Fulfillment by Amazon. FBA has been around for many years but the reason I put trends in quotations was because over the last few years so many instructional videos, online or in-person seminars, training programs, gurus and anything else you can think of have been popping up and preaching about this program.
For anyone who isn't familiar with FBA, the best way that I could describe it in the most simple way is that you list products you want to sell on amazon but instead of packing, shipping and dealing with customer service Amazon does it for you. Of course the entire process is nowhere near that simple but the overall idea is.
Below are my sales since January 1, 2017 on Amazon US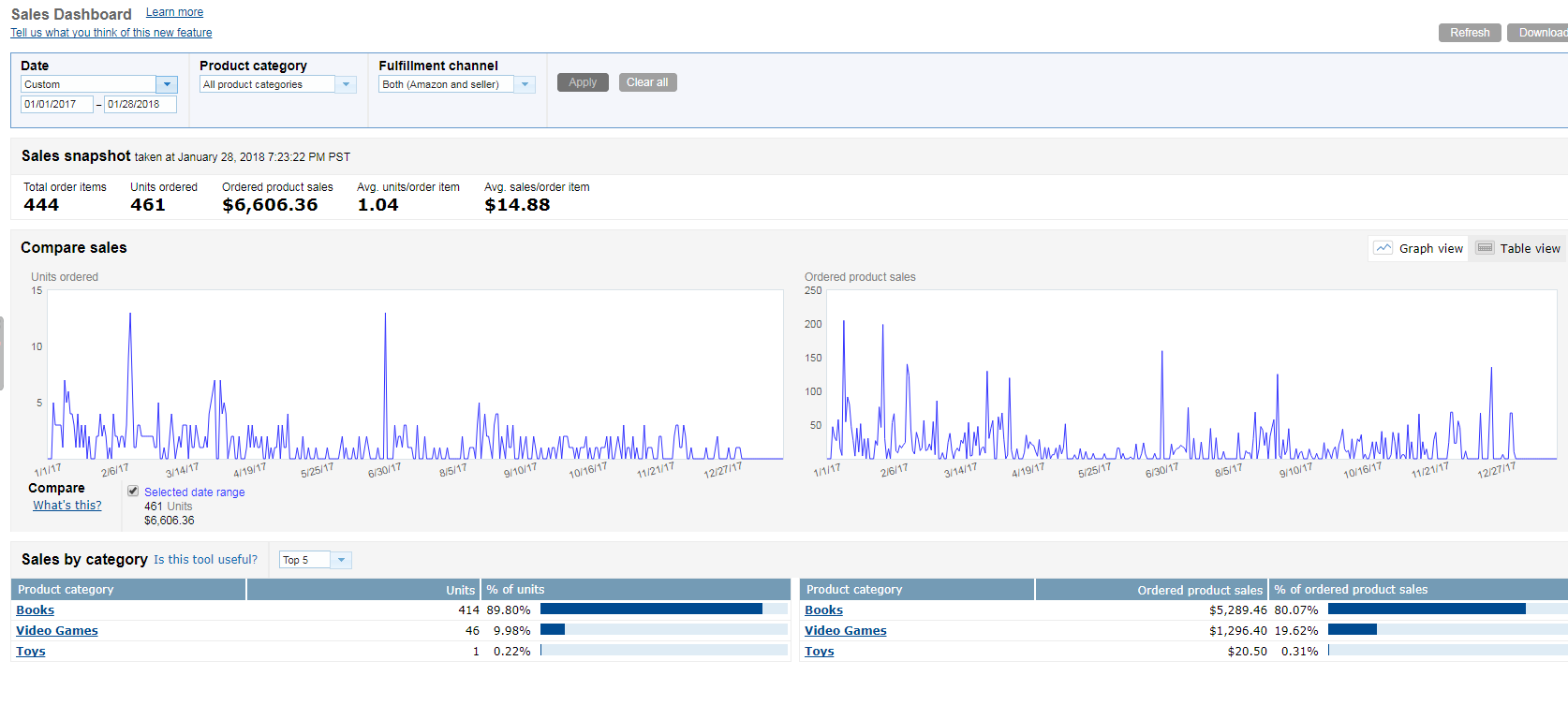 I've only recently started investing more time into purchasing higher quality products that have a much shorter turnaround time than anything I've dealt with before and the results have been great. Another thing that has been motivating me recently was that because of the great feedback and the amount of sales that I've had I've been able to sell in more categories. For me the most exciting have been Health & Personal Care as well as Grocery products. I am still looking for great products and suppliers for the grocery category but Health & Personal Care has been doing really well.
I have spent a lot of my time investing into Amazon Canada. Amazon US will always be the power house but I want to start growing in other countries. Canada is very familiar to me and even though I plan on expanding to FBA Mexico and Japan I do not believe that I am ready at this time.
Below are Amazon Canada sales since January 1, 2017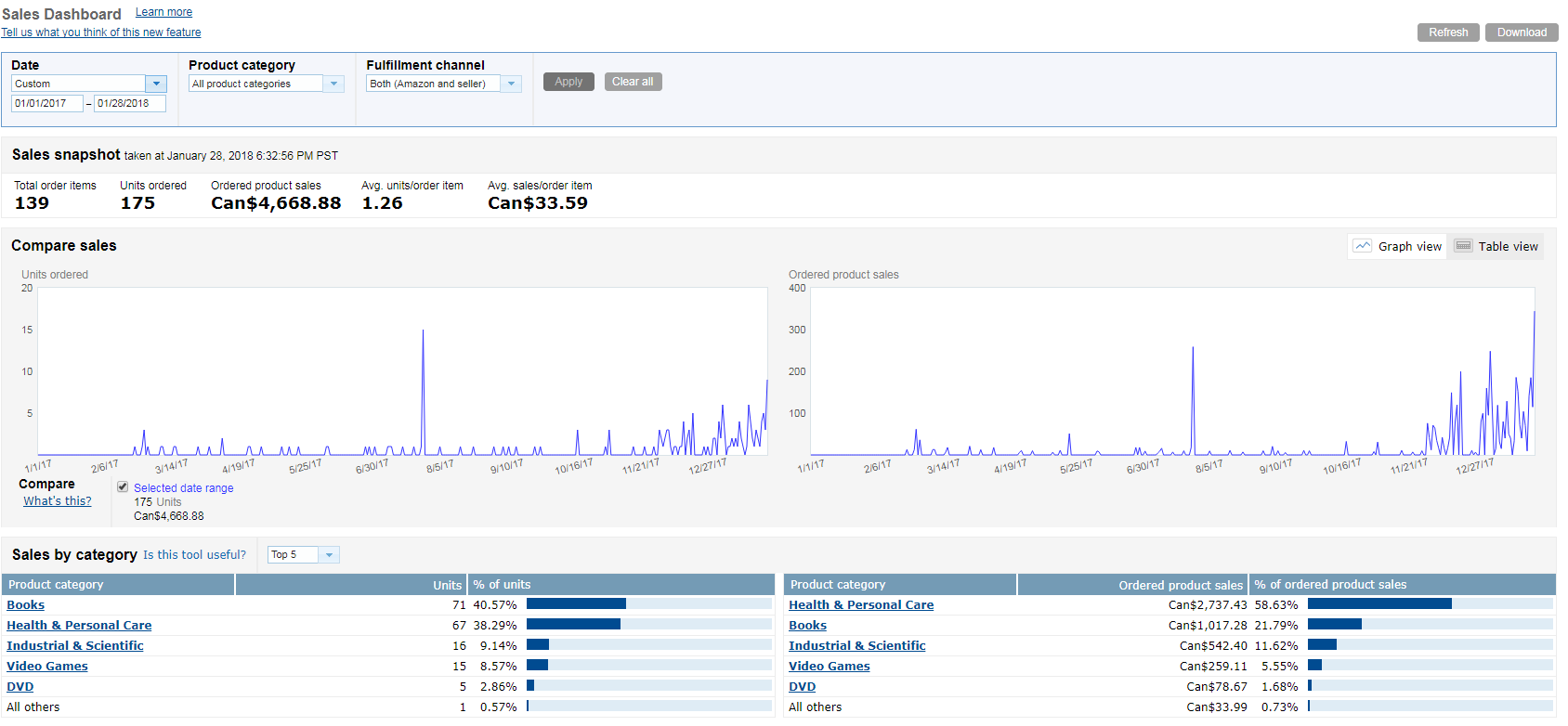 I would be more than happy to share any ides or provide feedback so please do not hesitate to ask!