FBA Fulfillment by Amazon Sales Update # 2 – Overview of Today's Sales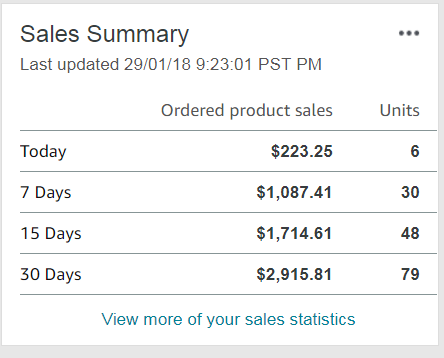 FBA has been steady this whole month and today has been a good day. In total I've had 6 sales on FBA- Canada for the total of $223.25. This is mostly due to two products that have been selling regularly for the past month.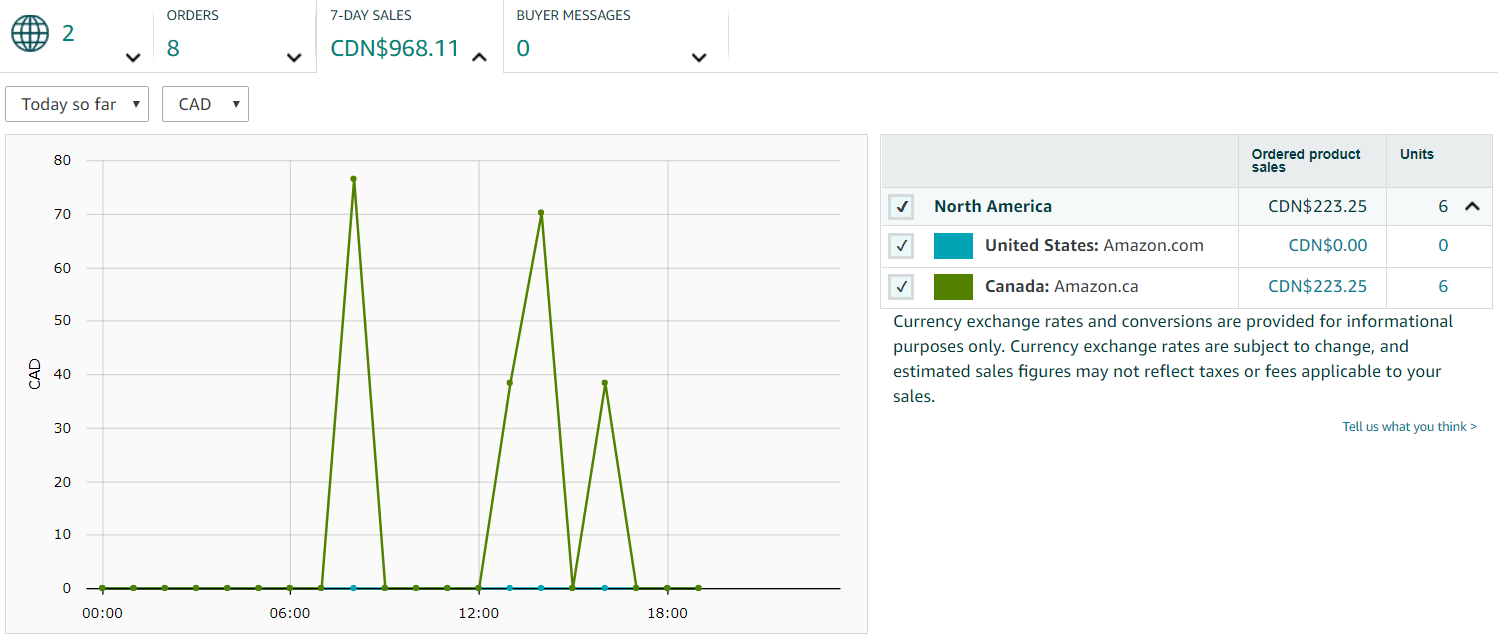 Since January 1, 2018 I have sold 79 items for the total amount in sales for FBA -US and FBA- Canada of $2960.52
This will be the first month since I started selling on FBA that will go over $3000 CAD in sales which will work out to $2500 US.
Overall I am extremely happy and hope my sales increase. I am currently expecting a few more shipments from suppliers which would mean that Amazon will receive more products some time early next week.